Kang to, polisi Korea yang memihak pada kolonialisme Jepang, berambisi menangkap Gaksital (bridal mask). Bridal mask adalah ikon pemberontakan rakyat Joseon terhadap penjajahan Jepang di Korea. Segala cara ia lakukan untuk menangkap Gaksital. Tidak peduli walau ia diolok-olok "anjing Jepang".
Suatu ketika, impiannya menjadi kenyataan, dia berhasil membunuh Gaksital. Gaksital yang tak lain adalah kakak kandungnya sendiri. Kang To mengenakan topeng Gaksital untuk membalas dendam kematian Ibu dan kakaknya. Namun pada kenyataannya permasalahan tidak berhenti sampai di sana. Sebab ia membunuh kakak dari sahabat terdekatnya, Shunji.
Kini Shunjilah yang mati-matian berusaha menangkap Gaksital yang tak lain adalah Kang To. Kang To harus memainkan dua peran sekaligus, sebagai polisi Jepang sekaligus pembela kemerdekaan rakyat Joseon, Gaksital.
Pendapat saya pribadi, yang menjadi jiwa dari drama ini adalah tokoh Shunji dan Kang To. Terdapat pengulangan adegan yang monoton namun menyaksikan akting keduanya, membuat saya tidak bisa berhenti menontonnya sampai akhir. Drama sepanjang 28 episode ini selalu merebut rating nomor satu, mengalahkan drama Arang and the Magistrate yang tayang di saat dan jam yang sama. Dalam cerita ini kalian juga bisa menikmati fashion yang unik pada tahun tersebut. Tontonan yang bagus.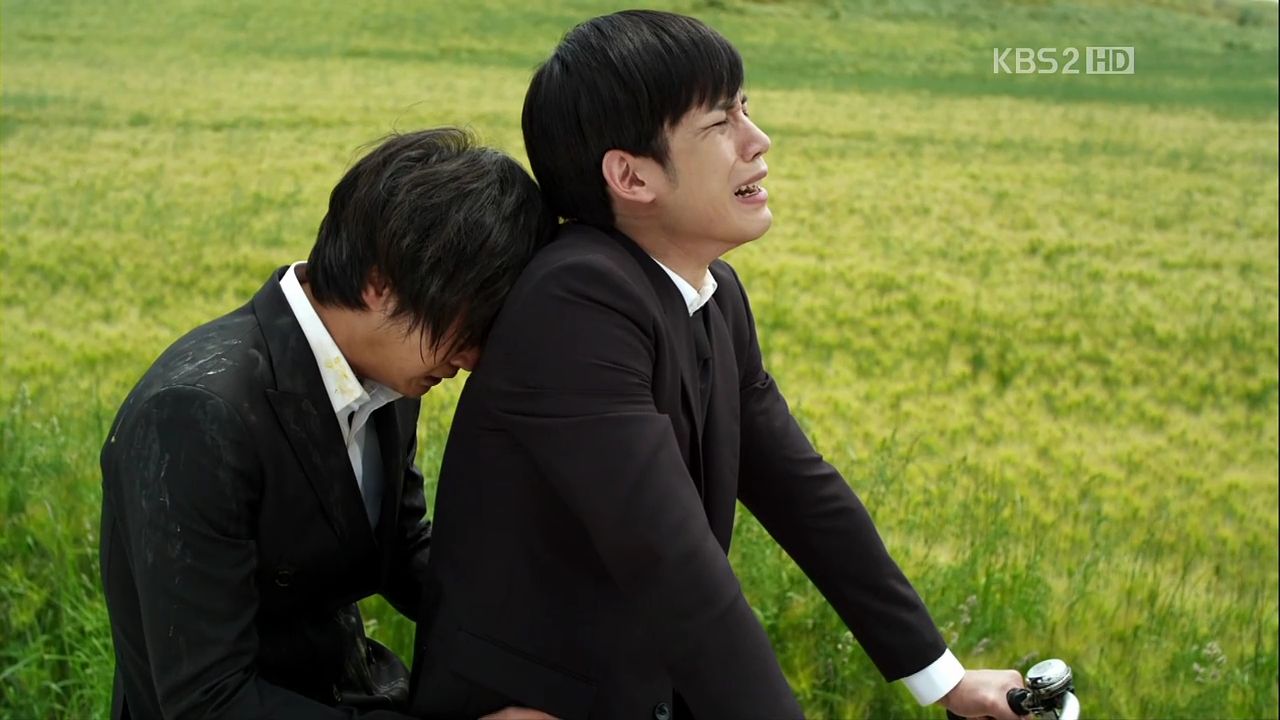 a very emotional scene from Bridal Mask
when a friendship turn in to a catastrophe
Annesya